Freeze Dried Banana Powder
Pack: 100g/500g
Form: powder
Ingredients: 100% banana
Country of origin: Columbia, Ecuador, Costa Rica, Guatemala, Cameroon, Brazil
100% natural and real food! The product is free from added sugar, sulphur, preservatives, artificial colours or flavourings, gluten-free, raw, vegan, GMO-free and is not irradiated.
Freeze-dried bananas nutritional values
Bananas are a nutritious snack for both children and adults. These fruits can be eaten solo as a fruit, but most of all as an ingredient in a breakfast smoothie, cereals, milkshake, fruit bowl, yoghurt, etc. Bananas not only taste great but are vitamin and nutritional bombs, especially in combination with freeze-dried fruits like freeze-dried wild blueberry or freeze-dried dragon fruit.
Bananas are an excellent source of quick energy, which is the main fuel for the brain and muscles – this provides great support during learning or training. Moreover, bananas contain protein and calcium – which is hardly expected in fruits.
Did you know that a banana contains more potassium than a tomato? This is helpful in stabilizing blood pressure and supporting the cardiovascular system. Moreover, bananas are great in the prevention of civilization diseases.
Bananas also increase nutrients absorption and regulate the functioning of the digestive tract. In addition, bananas are helpful with anaemia and stomach ulcers, supporting immunity, soothing diarrhoea in children and aiding weight loss.
We pick only the finest, wholesome bananas and freeze-dry them, in order to preserve their original flavour and nutritional content.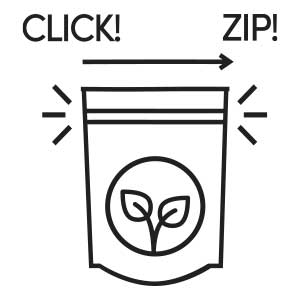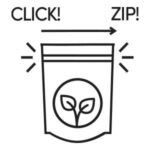 Why should we eat bananas?
Freeze dried banana powder is great for smoothies!
Banana's delicate flesh is extremely gentle on the whole digestive tract. These fruits are one of the first fruits to be added to babies' meals as they rarely cause allergies. Compounds contained in bananas strengthen the immune and nervous systems and improve the oxygen level in the bloodstream. In addition, they support body hydration and losing weight during slimming diets.
Bananas contain tryptophan, the compound needed to produce the happiness hormone (serotonin). This is the reason why they are very helpful during states of depression and anxiety and can improve mood! Moreover, substances contained in these fruits (carotenoids or phenolic compounds) delay the ageing process and prevent chronic diseases as they effectively fight free radicals.
Other customers also bought: