Freeze Dried Pineapple Chunks
Pack: 100g/500g
Form: chunks
Ingredients: 100% pineapple
Country of origin: worldwide, typically from Costa Rica
100% natural and real food! The product is free from added sugar, sulphur, preservatives, artificial colours or flavourings, gluten-free, raw, vegan, GMO-free and is not irradiated.
Freeze-dried pineapple nutritional values
Pineapples on pizza were always a polarizing opinion, but why should you restrict yourself? Our freeze-dried pineapple chunks are made only from fresh, juicy fruits that were diced, prepared and dried in order to create a unique way of experiencing this tropical treat. Just reach into our air-proof sachet and grab a piece of this full of flavour and sweetness cube, eat it straight away or use it as you see fit in the kitchen! From smoothies to cereal and more, feel free to experiment!
We pick only the finest, wholesome pineapples and freeze-dry them, in order to preserve their original flavour and nutritional content.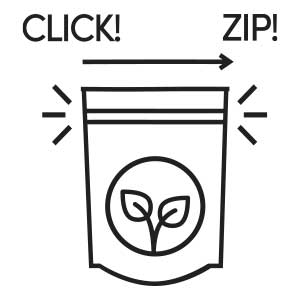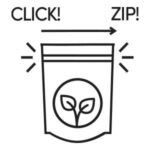 Why should you eat pineapple?
Pineapples are neither pines nor apples, but instead are incredibly complex, delicious, golden fruits that are the epitome of summertime. Of course, their arrival on pizza is one of the most polarizing events in the world, but why should we restraint ourselves to only that? With unique flavour and an aroma to match, these fantastic fruits are an easy and tasty way to add an exotic twist on your culinary experiences.
Fruit salads are a staple of any summer meeting or barbeque, but they are also widely used – as a juice, purée or straight-up chunks – as ingredients in many desserts, sweets or even alcoholic drinks! Piña coladas, tarts, jams, tropical kebabs… the possibilities are limitless when it comes to preparing and enjoying these delectable fruits!
But we know that you don't get quite the same flavour and aroma from tinned pineapples; on the other hand, you can only get the fresh fruit in a very limited time window. Fortunately, we offer you the best way to enjoy pineapples hassle-free: our freeze-dried fruits allow you to not compromise on taste or aroma, but instead enjoy the sweet, golden delicacy of pineapples any time of the year.
You no longer have to worry about it being overripe or going dry after a while; use and enjoy these lyophilized pineapple chunks to enhance flavour and even get healthier. After all, pineapples are an amazing source of vitamin C and manganese – over 40% of a daily recommended intake value in just 100 grams of this delicious fruit!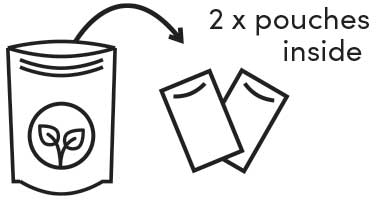 Other customers also bought: