Freeze Dried Spinach Powder
Pack: 100g/500g
Form: powder
Ingredients: 100% spinach
Country of origin: Poland
100% natural and real food! The product is free from added sugar, sulphur, preservatives, artificial colours or flavourings, gluten-free, raw, vegan, GMO-free and is not irradiated.
Freeze-dried spinach nutritional values
Spinach is classified as a superfood. It is a leafy green vegetable with one of the strongest anti-cancer properties. Spinach is one of the top 8 most important components of our diet which contributes to significantly reducing cancer risk.
Spinach is health and strength – Parents and Popeye (a sailor known from cartoons) know that! This hero ate a can of spinach when he needed a sudden surge of energy and physical strength. Although not as instantaneous, consuming spinach contributes to increasing muscle strength and better efficiency of the body. In addition, it effectively supports the immune system and the proper division and formation of cells in our body, delaying the aging process.
Thanks to being rich in minerals, vitamins as well as other anti-inflammatory and antioxidant active compounds, this green superfood has many other health benefits.
Just chlorophyll (the green pigment found in plants, called 'the blood of plants'), which is one of the main nutritional values of spinach, can do wonders. First of all, it supports blood production, removes toxins from the body and cleans two extremely important filters of our body – the liver and intestines. Chlorophyll makes spinach a very important diet ingredient especially for women during and after menstruation, pregnant women and people struggling with anaemia and cardiovascular diseases.
We pick only the finest, wholesome spinach and freeze-dry it, in order to preserve its original flavour and nutritional content.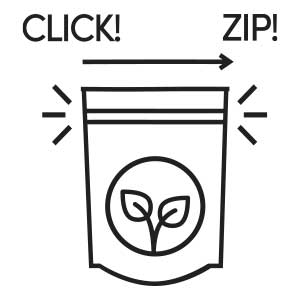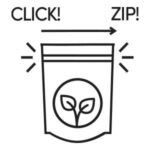 Why should we eat spinach?
Compounds contained in spinach support eyes. Lutein and zeaxanthin filter blue light and work similarly to sunglasses. The high content of magnesium makes spinach a great veggie to alleviate stress and anxiety. In addition, spinach protects and improves brain functioning, supports memory and concentration, and prevents degenerative diseases such as Parkinson's or Alzheimer's.
Spinach also promotes weight loss. This low in calories leafy green, cleans the body from toxins, speeds up metabolism and contains thylakoid that prolongs the feeling of fullness after a meal. It also counteracts insulin resistance, which often accompanies obesity.
This green vegetable protects the stomach lining and soothes inflammation of the digestive tract. In addition, the dietary fibre supports the regular function of the intestines, preventing constipation. Consuming spinach supports the regular function of the circulatory system and has a positive impact on the heart – this means prevention of atherosclerosis, hypertension, strokes and heart attacks. In addition, spinach, like kale, is a source of well-absorbed calcium – a bone-building material, thus preventing osteoporosis.
Scientific research has proven that leafy vegetables in the diet (such as spinach or kale) can significantly reduce the risk of developing civilization diseases, especially cancer, cardiovascular diseases, insulin resistance and type 2 diabetes. In addition, scientists noticed a significant reduction in cognitive function decline in those who consumed more green leafy vegetables – this applies not only to the natural aging process but also to degenerative diseases such as Parkinson's and Alzheimer's.
Freeze-dried spinach is an excellent ingredient for green smoothies, soups and sauces. Thanks to its freeze-dried form – freeze-dried spinach is available all year round!
Other customers also bought: