Freeze Dried Chive Chopped
Pack: 25g/100g
Form: chopped
Ingredients: 100% chive
Country of origin: Poland
100% natural and real food! The product is free from added sugar, sulphur, preservatives, artificial colours or flavourings, gluten-free, raw, vegan, GMO-free and is not irradiated.
Freeze-dried chive nutritional values
From pasta dishes to salads, from soups to omelettes – just a pinch of chopped chives will add amazing, fresh and tart taste to them! With these freeze-dried chives, your kitchen will always be stocked with aromatic herbs, ready to spice up your everyday cooking. The process of freeze-drying does not remove nutrients or vitamins from them, but instead prolong their shelf life and allows you to enjoy the aroma, taste and fresh crisp of chives the whole year!
We pick only the finest, wholesome chive and freeze-dry it, in order to preserve its original flavour and nutritional content.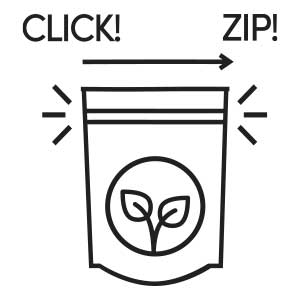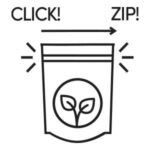 When we talk about herbs, it's almost impossible to forget about chives. With mild taste, similar to a fresh onion, incredible fragrance and delightful crispiness, these green herbs are a perfect addition to many classic dishes. It adds delicious, kind crispiness and herbal freshness to whatever you mix with it. Whether we are talking about a colourful salad, full of fresh vegetables, fruits and tasty dressings, or a hearty, homemade fully loaded baked potato, savoury pancakes, chilli con carne, cottage cheese… the sky is the limit when it comes to utilizing this amazing herb. But there are packed with much more than just refreshing flavour!
They are a very nutrient-dense food – in other words, they have low calorie content, but are also very rich in vitamins, antioxidants and microelements. The most notable among them is the content of – fresh chives have about 5% of daily recommended value of vitamin K in just a tablespoon! With high levels of vitamins C and B9, chives can be a real gold mine of health benefits in every bite. Our freeze-dried chives are selected from only the best, fresh chives, chopped and prepared in a way that they do not lose their crispiness, nutritional content or taste. In other words, you can enjoy their exciting, sharp flavour and all of the nutritional benefits no matter the season!
Other customers also bought: