Freeze Dried Parsley Chopped
Pack: 20g/100g
Form: chopped
Ingredients: 100% parsley
Country of origin: Poland
100% natural and real food! The product is free from added sugar, sulphur, preservatives, artificial colours or flavourings, gluten-free, raw, vegan, GMO-free and is not irradiated.
Freeze-dried parsley nutritional values
Parsley is one of the healthiest plant foods. We can find in it many beneficial nutrients with enhanced health-improving properties. The healing properties of parsley have been known and used in folk medicine for many centuries.
Parsley is widely used in the kitchen. It is aromatic, therefore it is most often used as a herbal spice added to dishes to enrich their taste. It can be added to almost all dishes, from salads, sandwich spreads, soups and smoothies. Parsley is also a tasty addition to fish and meat dishes.
We pick only the finest, wholesome parsley and freeze-dry it, in order to preserve its original flavour and nutritional content.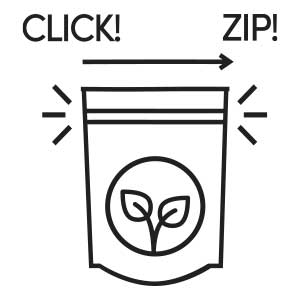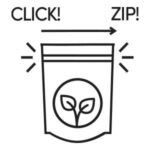 Why should we eat parsley?
Parsley contains over three times more vitamin C than citrus. In addition, parsley is a very good source of folates and beta-carotene. Thanks to the content of strong antioxidants, this herb slows down the aging processes and reduces inflammation in the body. Moreover, due to antioxidant properties, regular consumption of parsley can prevent cardiovascular diseases (including atherosclerosis, stroke, heart attack), cancer, as well as decreased cholesterol levels and seal blood vessels.
Parsley has antiseptic, antibacterial, anti-inflammatory and anti-fungal properties. It strengthens and cleanses the body, improves the functioning of the immune system, protecting against infections, flu and colds.
Parsley has a positive effect on the condition of the skin, hair and nails. It also supports eyesight – in particular improved vision at twilight. Parsley consumption is beneficial in the digestive process – it stimulates the secretion of saliva and gastric juices. Moreover, it prevents urinary tract infections.
Parsley contributes to weight loss – it is low in calories, speeds up the metabolism and has a very low glycaemic index. In addition, parsley refreshes the breath (more effectively than mint!) and masks unpleasant odours from the mouth, e.g. from garlic or cigarettes.
This amazing herb has a relaxing effect on the muscles, so regular consumption of parsley can be helpful in relieving menstrual pain. Finally, parsley helps prevent iron deficiency anaemia. The combination of iron, vitamin C and folic acid significantly increases the absorption of iron from food.
Other customers also bought: