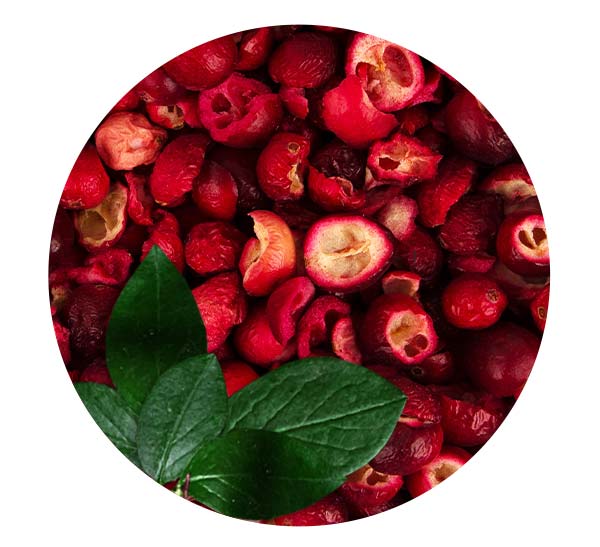 Granola with cranberries and nuts
Homemade granola with cranberries is an interesting proposition for a light meal that gives you energy. Made of oat flakes, nuts and freeze-dried fruit, including cranberries with the addition of honey, and seeds. Granola is perfect for a quick breakfast and mid-morning snack, optional with the addition of natural yoghurt and other fruits.
Ingredients for a 1 liter jar:
2 cups of oat flakes (or spelled, rye)
½ cup of flax seeds (linseed)
½ cup of hazelnuts
½ cup of pumpkin seeds
½ cup of freeze-dried cranberries
½ cup of sunflower seeds
3 pinches of cinnamon
2-3 tablespoons of liquid honey
Preparation:
Preheat the oven to 170 degrees.
Pour all dry ingredients into a bowl, add honey and gently mix with a wooden spoon. Put it on a baking tray lined with baking paper, spread it evenly and put it in the oven.
Bake for about 25 minutes, stirring it several times during baking, until all the ingredients are evenly golden. After removing from the oven, leave to cool, and then put into a jar. They can be consumed as a snack or an addition to yoghurt or dessert.
Bon Appetit!
Try our freeze dried cranberries
Guilt-free food
for taste!